Other publications you may like...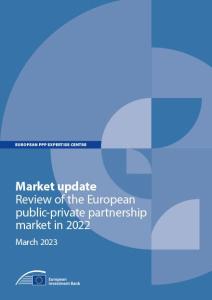 Review of the European PPP Market in 2022.
The EIB is one of the world's largest multilateral lenders to the water sector. The Bank's latest Water Sector Orientation shows how EIB maximises the impact of water sector projects on society, climate and the environment.
This report, prepared by the Secretariat of the Procurement Complaints Committee (PCC) of the European Investment Bank (EIB), provides an overview of the procurement complaints received and handled in the course of 2022, and of the work of the Committee and its Secretariat.