Other publications you may like...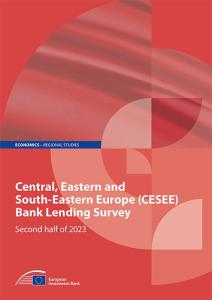 This report presents the results of the EIB CESEE Bank Lending survey at the regional and single country levels.
The "EIB Global Strategic Roadmap: EU Finance for a Sustainable Future" provides an overall narrative that explains EIB Global's direction of travel in the coming years to improve its impact beyond the European Union and the need for a new approach.
This document presents the overarching approach through which EIB Global, together with partners, can support countries, clients and organisations in pursuing a just transition and a just resilience.